Unlike the erroneous beliefs or ideas people have and pass around about purchasing a home in the united states. It might just be one of the few countries that have made it, very flexible and easy to buy a house with no money down. The united States offers programmes that makes it easy for different sectors of the citizens to take advantage of, and actually get a home for themselves to make life easier for themselves. once you can achieve getting a home for family, most times your burdens reduce up to 40% . There are some programs open to Veterans and some other class of people that can enable you to buying a house with no money down , once your eligibility is certain.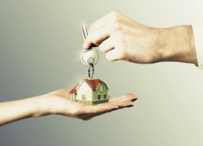 The united states department of veteran affairs offer home loans to its veterans. They offer 100% home loans and even better they do not require you to pay mortgage insurance. You can pay down payment with this loan and stay free from mortgage insurance payment in the long run, thereby saving thousands of dollars yearly for you. On getting this loan, all you have to do is to pay a one time fee to the united states department of veteran affairs which is called a VA fee. This VA fee is normally 2.15% of the Loan amount. This loan charge is a one time fee and is normally required as just a revenue channel to keep the programme going.
Check you eligibility to see if you can take advantage of that program to buy your home with no money down. Another programme is the 100% home loan financing offer from the Naval union. This is mainly for its members. They also offer 100%home loans to purchase your home. They also Dont charge any private mortgage insurance payment an they offer 100% home loans up to a great amount.