In film production, storytelling is all about bringing forth a series of events in the form of sounds, images and words that are of much novelty and interest to the audience, so that they are fully engaged. A story in any film teaches and entertains at the same time. If you are aspiring to be a filmmaker, the first thing you must learn is how to tell a story in your films. There are no set rules that a person can learn in order to become a proficient storytelling filmmaker. However, there are certain tricks and guidelines that many independent filmmakers like Jason Murphy have used and refined that you can use to sharpen your storytelling techniques.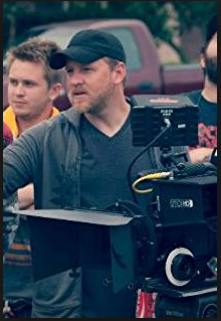 For example, when telling a story in your film you need to determine how you will make viewers care about certain characters. It is common knowledge in the filmmaking industry that the viewers must be able to sympathize or empathize with a certain character or a hero. How can you achieve this? In his upcoming movie, Monsters At Large, Jason Murphy tells a story of Alex who helps his younger brother end monsters in his closets. Alex also teams up with his friends to end monsters around town. Things go well until they meet a real monster.
In this story, the audiences are more likely to empathize with Alex who has been presented as a hero in the film. In your storytelling efforts, therefore, your hero should be protective, courteous and kind. Your hero must be able to survive against unfair and overwhelming odds. In Monsters At Large by Jason Murphy, Alex has to determine how he will defeat the real monsters he has encountered. It is also good to embarrass your hero. There is bullying in Monsters At Large that will make audiences like and feel sorry for the character being bullied and embarrassed.